We us strategy and planning to define your target audience, set advertising goals, and create the message and tone of your advertisement. By selecting the TV channels or networks where you want your ad to be aired, we can target the correct demographic.
AdSmart from Sky
Over 5 millions Local, regional and global companies are using AdSmart right now!
What is Sky AdSmart?
Sky AdSmart is a targeted TV advertising service from Sky. AdSmart provides marketers with 100's of ways to fine tune their Tv ad to their target audience.
How does Sky AdSmart work?
Marketers can choose from over 500 attributes making many thousands of combinations of attributes possible.  Some of the major filters include,  households, age, location, lifestyle, finances, car type and even their pets.
What are the benefits of Sky AdSmart?
It's cheaper than traditional TV advertising, you only pay when your ad is seen more than 75%. The display is free if forwarded through or displayed after midnight.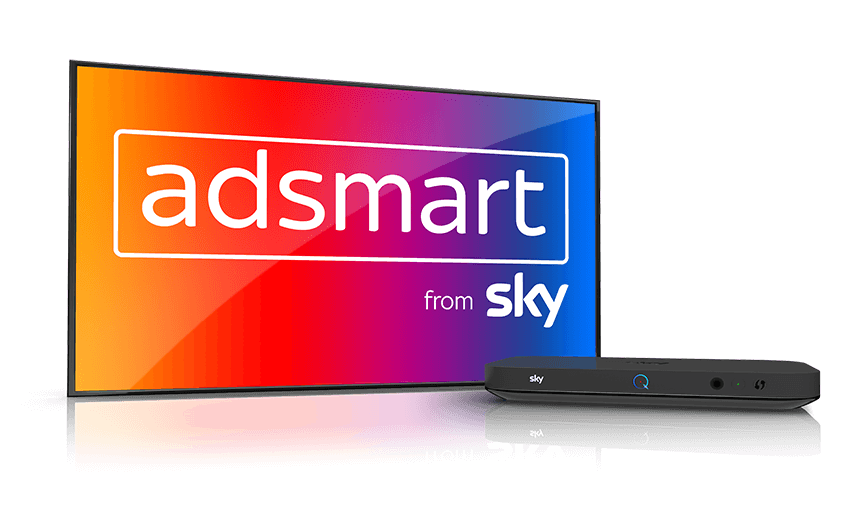 DRTV (Direct Response Television)
DRTV gives you opportunity to hold the attention of your audience in their own homes without distraction.  All Advertising can guide you through every aspect of your broadcast advertising, from television advertising, cinema and radio, to planning and buying, creative and production.
We buy millions of pounds worth of airtime across all major UK networks and our excellent relationship with media owners means we can deliver extremely competitive costs to our clients on our television advertising campaigns.
Whilst we have years of experience and expertise in a wide range of marketing disciplines and media, direct response is what we do most and best. All Advertising work for clients from finance related to shopping channels.
The successful production of broadcast advertising can be a very complex process. Even the best, most creative television advertising campaign can be undone through a lack of specialist knowledge and attention to detail.
All Advertising will take you smoothly through the production process, from the initial stages to clearance by the relevant authorities and the final airing.
Ready to make your move?
Reach out and let's delve into the details. We're here to explore how your brand can command the airwaves and make a lasting impression through the potential of TV's captivating revenue stream.