Experienced  Team
We have an experienced, and seasoned design team ready to help you with your business website design
Eye For Design
Our team of website & graphic designers have a talent for designing clean and modern web designs
Communication
Communication is key to a successful website build, and we ensure that's adhered to with with a communicative approach
Our business focused websites come packed with built-in features to enhance user and visitor experience. With powerful modules available at request, your business website can provide a whole lot more.
Stack Assessment
We'll decide on the best technology stack to use for your business website design project
Design Creation & Approval
As part of our design approach you will be part of our design process, offering suggestions you think will benefit the website design project
Website Construction
We'll put al the screws together and build a dynamic, manageable business website
Security & Optimisation
We optimise your business website for better speed, and page size
Business Website Design
All Advertising have designed and developed scores or websites over the years for business' both small and great.
B2B website specialists
We understand the business to business (B2B) sector and have previously designed websites for IT companies, Wholesalers, Manufacturers and more.
Business Ready Solution
Taking care of everything such as your hosting, Full GDPR compliance, live chat Legal Policies and so many more other crucial aspects of the modern digital business we ensure your website is packed with the tools needed to succeed.
Unique Websites
Using a plethora of CMs systems and PHP frameworks we can create a huge range if website types. Whether it be a subscription model, a directory, or even a car or property listing website, we have it  covered.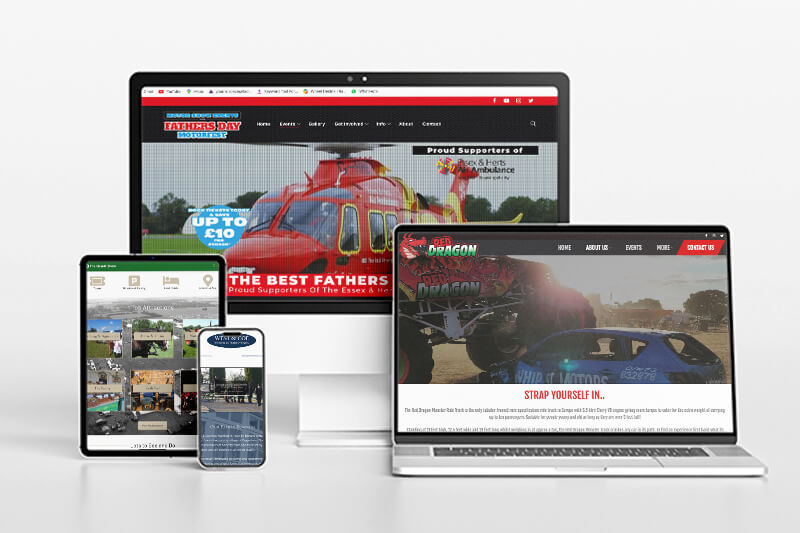 CMS (Content Management systems)
We provide all of our business website clients with the tools needed to edit and create content from within there accessible dashboard area.
SEO Built-in
SEO is a crucial part of gaining domain authority and website traffic. Our business websites come with ability to set  meta information, Social media OG meta, Indexing controls, and more.
Branded Design
We'll design a stunning & engaging website that's totally bespoke, and inline with your brand guidelines. We're here to help you improve your brands trust and appeal.
Full Complaince
The legal minefield of digital and GDPR compliance can be a tricky to navigate. We ensure your website is fully updated the latest developments of website compliancy. With privacy policy creation, cookie policy implementation and direct consent actions we ensure you're always complaint.
Ecommerce &  CRM Ready
Our business websites are ecommerce & CRM ready. With advanced cart, subscription and membership features you can turn your business website into far more with ease.
Website Security
We'll protect your website with advanced security software, protecting your login page against the leading cause of hacks "Brute Force". We'll also provide dynamic scans to locate any security flaws to monitor or eradicate.
Ready to make your move?
Reach out and let's delve into the details. We're here to help your brand succeed in any way we can.