Website Analytics

  & Call Tracking
Choose The Experts in Website Analytics & Call Tracking
Google, Bing, Amazon and Facebook
We're well accredited in all the major PPC arenas
Over 12 Years of Experience
We're hugely experienced in PPC services
5-Star Client Reviews and Feedback
We've received our share of plaudits for our PPC services
Custom Management Services
Our campaigns are built unique to your business
Google Analytics: Tracking & Reporting
Account Setup – We setup your Google Analytics account and track your goals, conversions & key performance indicators.
Optimisation Recommendations – Based on the data in Google Analytics, we provide and implement actionable improvement and optimisation recommendations.
Audience Targeting & Remarketing – Get insights on segments of your customer base and set up remarketing audiences to target via paid advertising.
Channel Segmentation – We identify the sources of your traffic and analyse the return on investment of those channels.
Reporting – We report on your website and campaigns performance at regular intervals.
Analytics Audit – We will audit your account to ensure it is setup correctly and that all the necessary data and information is being recorded correctly.
Call Tracking & Reporting
Dynamic Call Routing – This feature allows you to route your calls according to how visitors have found your website, enabling you to direct the calls to the best team, department, or person within your business.
Missed Call Email Alerts – If you are unable to answer a call for whatever reason, this feature will send you an email as soon as you miss the call. This allows you to call back potential customers so you can recover lost leads and close more deals. The email will include information about the caller's telephone number, how they found your website, which keywords they used, and other relevant information about the call.
Dynamic Call Whispers – The call whisper feature allows you to type in a short phrase that can be read out to the call handler before and/or after a call. This allows the call handler to be told more information about the caller so they can handle each call more effectively. The phrase could include anything from how the caller found your website, to the keyword they typed in. In fact, you can type in any text and get any data variable in the system to be read out depending on your requirements.
Call Recording – With ResponseTap, you can activate a call recording feature to hear what your customers are saying and how the calls are handled by your staff. The recordings are available for 30 days via your ResponseTap dashboard and can be very effective when used for internal training and monitoring purposes. If you enable this feature, we will also automatically play a call recording notification message to comply with legal requirements, so you are automatically covered.
Post Call IVR – Collect feedback from your call handlers by asking them to use their keypad to respond to a fully customisable set of menu options, which can be setup through an easy-to-use menu builder. Custom outcomes can be defined to help understand the quality, type, and value of each call, or to capture reference numbers that support integration with internal reporting tools.
PPC Tracking and Reporting
All Advertising ensure your campaign is growing month on month. Your dedicated PPC account manager will be optimising your PPC campaign daily and analysing your Google Analytics alongside our tracking tools to ensure your budget is being used as effectively as possible. We also fully track and maintain your PPC campaign:
Keyword Level Tracking – We track all your keywords to ensure only those that are converting will be used.
Telephone Tracking – We track your keywords to every call, then track calls to sales and applications.
Day Part Tracking – We analyse the times of day you get sales or enquiries and target the best times or days.
Applications/Sales – We track every sale and enquiry.
By fully tracking your PPC campaign we can ensure it is optimised week on week to produce a better return on your investment.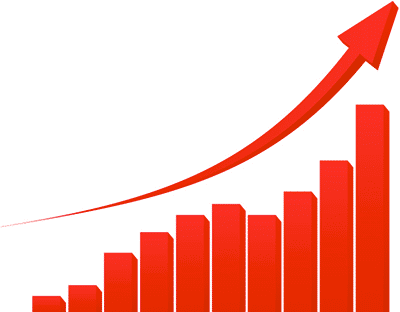 I would thoroughly recommend the services of All Advertising Ltd. Great professionalism and enthusiasm to work with. As well as 'Talking the Talk' they also 'Walk the Walk' getting the job done on time, and within budget.
Toshiba
All Advertising Ltd have been successfully providing strategic direction and digital marketing initiative to help to launch new Motorola baby, pet, And home monitoring products. Robs technical knowledge & understanding of consumer electronics has been extremely beneficial in being able to quickly assemble deliverable marketing plans.
Binatone
Rob and the team have done a fantastic job of boosting our conversion and turnover across multiple brands. I look forward to out continued partnership together
Touker Suleyman