Amazon Management
All Advertising can help you achieve maximum results on Amazon
Amazon is rapidly changing retail online.
• More shoppers start product searches on Amazon than on Google
• 9 out of 10 shoppers visit Amazon to research products
• 60% of all e-commerce sales in the US & UK are controlled by Amazon
• 44% of US & UK households are Amazon Prime subscribers
• 69% of all online shoppers visit Amazon during their pathway to make purchase decisions
• Amazon has become a top brand marketing channel and is becoming an advertising powerhouse
To figure out the entire Amazon platform on your own is highly complex and daunting. Brands come to us for our unique expertise and years of experience with Amazon.
Together we help brands figure out the right strategy, execute effectively and leverage data to drive meaningful results.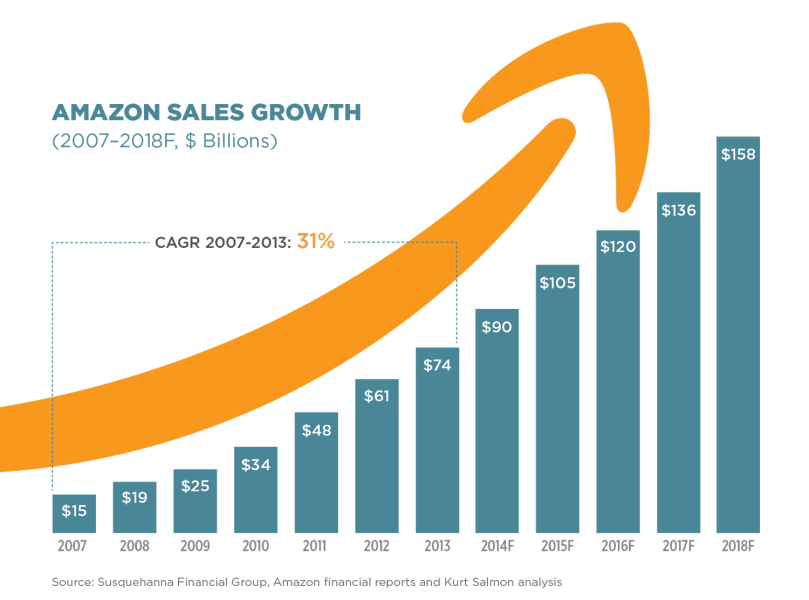 Dominate and achieve huge growth
What Can All Advertising Do For You?
We offer strategic planning and consulting services for manufacturers and retailers. By working with both first- and third-party sellers, we offer a unique perspective to our clients allowing them to leverage relationships and the Amazon platform to drive huge growth.
We help
• Brands and sellers who are new to e-commerce plan and launch effectively
• Under-performing brands and sellers focus and improve growth
• Established brands and sellers optimize incrementally to maximize results‍
‍
If you sell or intend to sell on Amazon we can help you.
Our services include
• E-commerce strategy development
• Multi-channel supply planning and operational consulting
• Assortment strategy and planning
• Content creation and optimization
• Digital shelf monitoring and management
• Search engine optimization (SEO)
• Search engine marketing (SEM) on Amazon (AMS)
• Media planning and management (AMG, AAP)
• Campaign reporting, analytics and management
• New product and brand launch services
• Promotional program planning
• Comprehensive channel strategy (wholesale, retail and hybrid)
• Customer feedback utilization
• Organizational analysis and planning
• Channel launch management
• PIM recommendation and setup
Free Amazon Review
We provide a free Amazon account audits
Amazon Free Audit
Red Light/Green Light Audit for Detail Page Best Practices
Amazon Glance View Audit
Comprehensive Listing Audit
Detail Page Title, Bullet Points, Description
Detail page Images/Media
Product Pricing
Product Variation Opportunities
Amazon

 

Deep Dive Audit
Detail page best practices and Optimization
Image/Media optimization
Product pricing
Vendor Central Catalog audit
Business Reports Audit
Vendor Operational Performance Audit
Chargeback Audit
For every product you list on Amazon, there are more than 700 data fields to optimize. If you have hundreds of products in your salable catalog, it's like having hundreds of micro-businesses to manage that are constantly changing. By working with All Advertising, you have an expert in your corner to maximize your operational marketing and accelerate sales growth.
Contact Us
Let's build a comprehensive strategic plan to help you grow your Amazon presence. Contact us