All Advertising Ltd is the London Agency, not In London. As a full-service agency, we are dedicated to making our client's budget work harder. Our creative, planning and digital teams work together within an integrated environment to develop creative solutions. This integrated approach gives us the freedom to create powerful and effective campaigns.
Commercial Knowledge
Commercially, we understand that value and cost-effective results are paramount. We know how important achieving KPIs and ROI is to any business, and our client record is fantastic. We go that extra mile for our clients and believe in working as a true partner and extension to their marketing team.
Diverse Team
Our team of advertising, design, and development specialists provide us with a diverse capability to facilitate all of your marketing and creative needs
Ethos to connect
We're always happy to talk to our clients, even during busy times, At All Advertising Ltd we like to connect with our clients to help achieve long term goals and lasting relationships.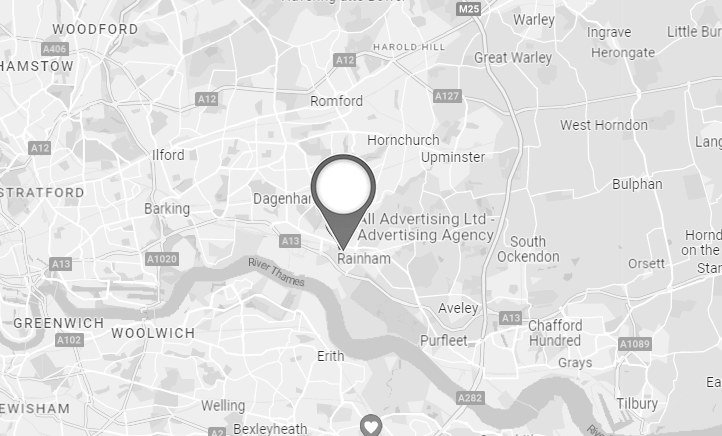 Rainham House. Manor Way
Rainham, Essex
RM13 8RA